Brazing material system
Product overview
Hongfeng mainly makes Ag base brazing material. Different brazing materials are produced according to different brazing process and temperature requirement. We can supply brazing materials in strips, wires, powder, paste and so on.
Silver Brazing Material
The silver soldering paste made in Hongfeng is non-toxic, friendly to environment, excellent in lubricating and fluidity, which is widely used in fields of refrigeration engineering, electrical appliance, instrument and meters and aero-space. The main materials are silver copper-phosphorus alloy, silver copper-zinc alloy, silver copper alloy, copper phosphorus alloy and so on.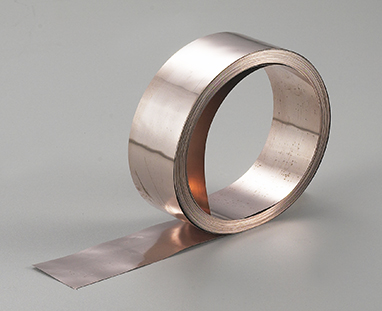 Material Property
Type

Composition wt%

Range of melt temperature (℃)
Ag
Cu
Zn
Sn
P
solidus
liquidus
BAg25CuZn
24.0-26.0
39.0-41.0
33.0-37.0
-
-
700
790
BAg30CuZn
29.0-31.0
37.0-39.0
30.0-34.0
-
-
680
765
BAg35ZnCu
34.0-36.0
31.0-33.0
31.0-35.0
-
-
685
775
BAg44CuZn
43.0~45.0
29.0~31.0
24.0~28.0
-
-
675
735
BAg45CuZn
44.0~46.0
29.0~31.0
23.0~27.0
-
-
665
745
BAg50CuZn
49.0~51.0
33.0~35.0
14.0~18.0
-
-
690
775
BAg60CuZn
59.0~61.0
25.0~27.0
12.0~16.0
-
-
695
730
BAg63CuZn
62.0~64.0
23.0~25.0
11.0~15.0
-
-
690
730
BAg65CuZn
64.0~66.0
19.0~21.0
13.0~17.0
-
-
670
720
BAg70CuZn
69.0~71.0
19.0~21.0
8.0~12.0
-
-
690
740
BAg25CuZnSn
24.0~26.0
39.0~41.0
31.0~35.0
1.5~2.5
-
680
760
BAg30CuZnSn
29.0~31.0
35.0~37.0
30.0~34.0
1.5~2.5
-
665
755
BAg34CuZnSn
33.0~35.0
35.0~37.0
25.5~29.5
2.0~3.0
-
630
730
BAg38CuZnSn
37.0~39.0
35.0~37.0
26.0~30.0
1.5~2.5
-
650
720
BAg40CuZnSn
39.0~41.0
29.0~31.0
26.0~30.0
1.5~2.5
-
650
710
BAg45CuZnSn
44.0~46.0
26.0~28.0
23.5~27.5
2.0~3.0
-
640
680
BAg55ZnCuSn
54.0~56.0
20.0~22.0
20.0~24.0
1.5~2.5
-
630
660
BAg56CuZnSn
55.0~57.0
21.0~23.0
15.0~19.0
4.5~5.5
-
620
655
BAg60CuZnSn
59.0~61.0
22.0~24.0
12.0~16.0
2.0~4.0
-
620
685
BCu92PAg
1.5~2.5
rest
-
-
5.9~6.7
645
825
BCu91PAg
1.8~2.2
rest
-
-
6.8~7.2
643
788
BCu89PAg
4.8~5.2
rest
-
-
5.8~6.2
645
815
BCu88PAg
4.8~5.2
rest
-
-
6.5~7.0
643
771
BCu87PAg
5.8~6.2
rest
-
-
7.0~7.5
643
813
BCu80AgP
14.5~15.5
rest
-
-
4.8~5.2
645
800
BCu76AgP
17.2~18.0
rest
-
-
6.0~6.7
643
666
BCu75AgP
17.0~19.0
rest
-
-
6.6~7.5
645
645